Chinese stocks have been rallying for most of 2019 on anticipation of a China-U.S. trade deal being reached that help eliminate at least some of the tariffs that have been imposed by both sides. Every time we hear words like "progressing" or "encouraging", we've seen a modest pop in the equity markets. It all sounds well and good but we're at the point now where any benefit from a trade deal is fully priced in and any indication that the deal is less than ideal could be received quite negatively.
Which is what we're starting to get. It sounds more and more like the final deal is going to be a watered down version of what was promised in the lead up. The U.S. appears to be backing off some of its demands related to both cyber theft and industrial subsidies while the timeline regarding when and if certain tariffs are removed remains in play.
Chinese equities are up more than 23% year-to-date but are also down about 6% in just the past couple of weeks.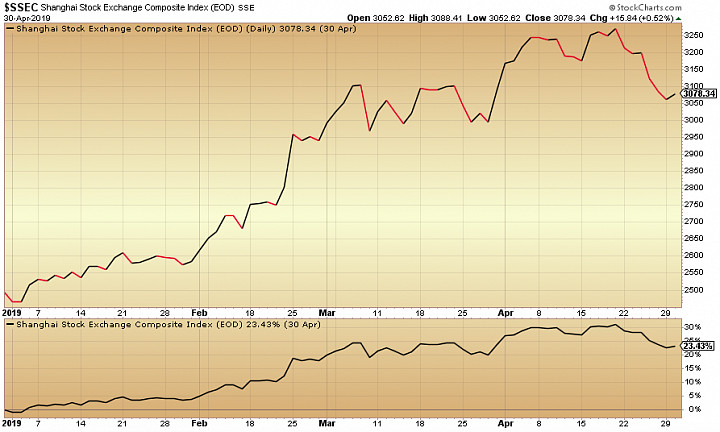 The typical Wall Street refrain is to "buy the rumor, sell the news". Traders have not only been buying the rumor several times in recent months, they also appear to be pricing in a deal that is a best case scenario for all sides that sees tariffs removed and a freer trade environment resume. Indications now are that's unlikely to happen and tariffs in some form or fashion could continue through the end of the year or beyond despite an agreement being reached.
Given this, I'd be inclined to sell my position in Chinese equities here. The China deal looks like it could be less than advertised and the equity rally that's fully priced in a deal could be poised to reverse course if an agreement is indeed announced within the next week or so.
What do you think? Are you buying or selling Chinese stocks ahead of the rumored trade deal? Please comment down below!