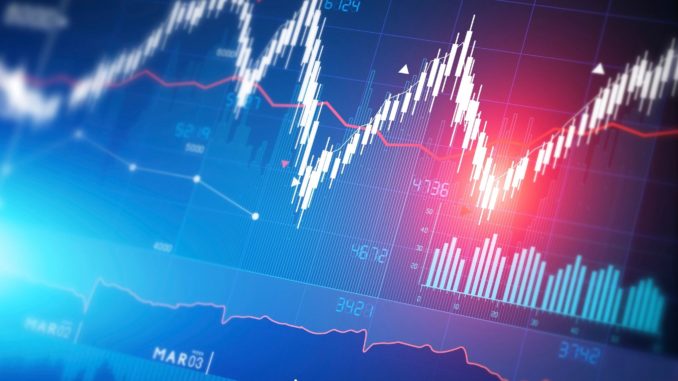 Earlier this year, the first blockchain ETFs hit the market and they came roaring out of the gate. The first fund debuted on January 17th, and by the end of the month, there was more than $300 million in assets spread across four different ETFs. After every bitcoin ETF proposal was either denied by the SEC or withdrawn by its issuer, investing in blockchain became the next best proxy for exposure to the cryptocurrency craze.
I've spent a fair amount of time here covering the blockchain ETFs (for the record, we're up to five different funds now with total assets approaching $400 million and a China blockchain ETF in the works) and while it may seem that each of these funds is essentially interchangeable, that's actually far from the case. Each has a relatively unique approach to building their portfolios and targets different segments of the market. For example, the Innovation Shares NextGen Protocol ETF (KOIN) uses artificial intelligence to pick stocks, but its definition of "strongly tied to blockchain technology" (as is stated in the fund's prospectus) is so loose that it ends up looking more like a generic mega-cap tech ETF. The Reality Shares Nasdaq NextGen Economy ETF (BLCN) is more algorithmically driven and assigns companies a "blockchain score" based on development, innovation, and economic impact. I like its methodology, but it only rebalances itself every six months, so will it be able to stay on top of changes in the industry?
Every blockchain ETF has its own set of issues including, and probably most importantly, the fact that there is almost no pure blockchain exposure in any of these ETFs. If forced to invest in only one blockchain ETF, I would choose the one that offers the best combination of cost, flexibility, and a smart strategy. For me, that's the Amplify Transformational Data Sharing ETF (BLOK).
To set the table, BLOK is an actively managed ETF that invests in companies involved in the development and utilization of blockchain, the decentralized ledger that facilitates transaction recordkeeping.
Click the button below to read the rest of this original article on Seeking Alpha.
If you enjoyed reading this article, be sure to subscribe to the site and receive the ETF Focus Weekly newsletter absolutely FREE! Just check out the box below!